Sure Foundation – Andrew Wommack (Interactive)
$120.00
Learn how God's Word is the incorruptible seed of His kingdom, intended to combat unbelief and produce a life of stability and fruitfulness. Establish your footing on the firm foundation of God's Word and start experiencing life as God intended. Explore your system of thought and discover how it is the lens through which you view the world and make decisions.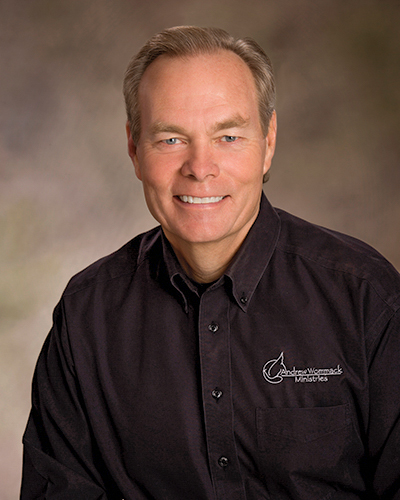 Andrew Wommack, President and Founder – Andrew Wommack Ministries and Charis Bible College
For more than four-and-a-half decades, Andrew has taught God's Word with clarity and simplicity, emphasizing the unconditional love and grace of God. His vision is to spread the Gospel as far and deep as possible through his daily Gospel Truth television and radio programs, broadcast nationally and internationally. Andrew founded Charis Bible College in 1994, which has since grown to include more than seventy locations worldwide as well as a Charis Distance Education program. Andrew brings the simplicity of the Word of God and the revelation of grace into every classroom. Sharing from his decades of study in Scripture, Andrew is able to teach the Word in a powerful and practical way. Students can expect to receive the truth of the Word from someone who has lived out everything he teaches.
Courses Taught by Andrew Wommack:
Sure Foundation
Basics of Righteousness
Relationship with God I
Relationship with God II
Receiving from God I
Receiving from God II
"With this being the first term taking online courses, I didn't know what to expect. I was truly amazed at the powerful teachings and the simple way it was explained so it really settled in my heart. I found myself excited to get the next lessons and couldn't wait to view them. I feel I learned more in these eight teachings then I have in other classes I took at another school for two years." Jennifer J., Arizona
"I recognized that the Word is a seed that transforms you. All I need to do is allow the Word to stay in my heart, which is the ground. I do not need to put pressure on myself for change, the Word does that effortlessly. I praise God for this revelation. Now, my attitude towards the Word is changing and I am experiencing significant improvement in my health, my relationships, etc." Mobolaji D., Great Britain
"I'm so glad I took the "Sure Foundation" course. I knew that this would get me off to a good start. I see the Word of God in a different light. It is no longer a burden or task I need to complete. I pick up my Bible and now I see it as getting to know God. I got a revelation of the effortless change Andrew Wommack teaches. I am changing effortlessly and it is awesome." Gloria H., Georgia
"There has been just a true peace that has occurred with every lesson. I literally look forward to absorbing more and more because I feel the roots being established and the truth setting me free in every area. I am more hungry and excited about God's word and my life in Him since starting these courses." Lisa K., North Carolina