This course will be offered in an upcoming interactive term. (Course Availability Schedule)
Receiving from God I – Andrew Wommack
Special Offer Has Expired
Open your life to receive all that God has for you. Discover important truths about prayer, and begin to see consistent results. Learn about the foundation and laws of healing, why people are not healed, and the three levels of healing. This course covers Prayer and Healing. First of a two-part series.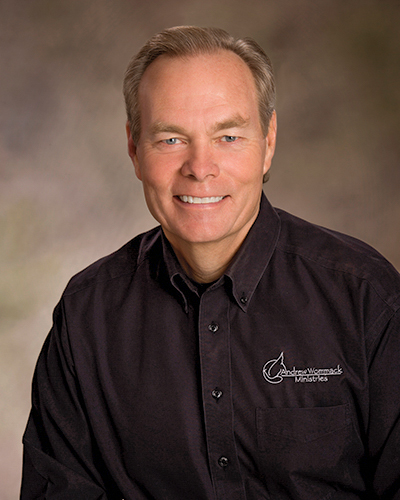 Andrew Wommack, President and Founder – Andrew Wommack Ministries and Charis Bible College
For more than four-and-a-half decades, Andrew has taught God's Word with clarity and simplicity, emphasizing the unconditional love and grace of God. His vision is to spread the Gospel as far and deep as possible through his daily Gospel Truth television and radio programs, broadcast nationally and internationally. Andrew founded Charis Bible College in 1994, which has since grown to include more than seventy locations worldwide as well as a Charis Distance Education program. Andrew brings the simplicity of the Word of God and the revelation of grace into every classroom. Sharing from his decades of study in Scripture, Andrew is able to teach the Word in a powerful and practical way. Students can expect to receive the truth of the Word from someone who has lived out everything he teaches.
Courses Taught by Andrew Wommack:
Sure Foundation
Basics of Righteousness
Relationship with God I
Relationship with God II
Receiving from God I
Receiving from God II
"This was some of the best teaching I've ever heard on prayer. I really enjoyed digging into the different types of prayer and what makes each one special. It's a topic that we could study for the rest of time, but I really got a lot out of this course." –Aaron H., Pennsylvania
"I received a lot of new insight into why some people are not healed, about unbelief, and about how we can be aggressive, with faith and then action, about healing." –Alfonso T., North Carolina
"This course sure opened my eyes in how to pray and how to have an effective prayer life, what God thinks about it, and how He wants us to pray! It made me stronger, and now I just speak to the sickness and cast it out instead of constantly asking God to heal me or someone else!" –Anna Kramarevskiy